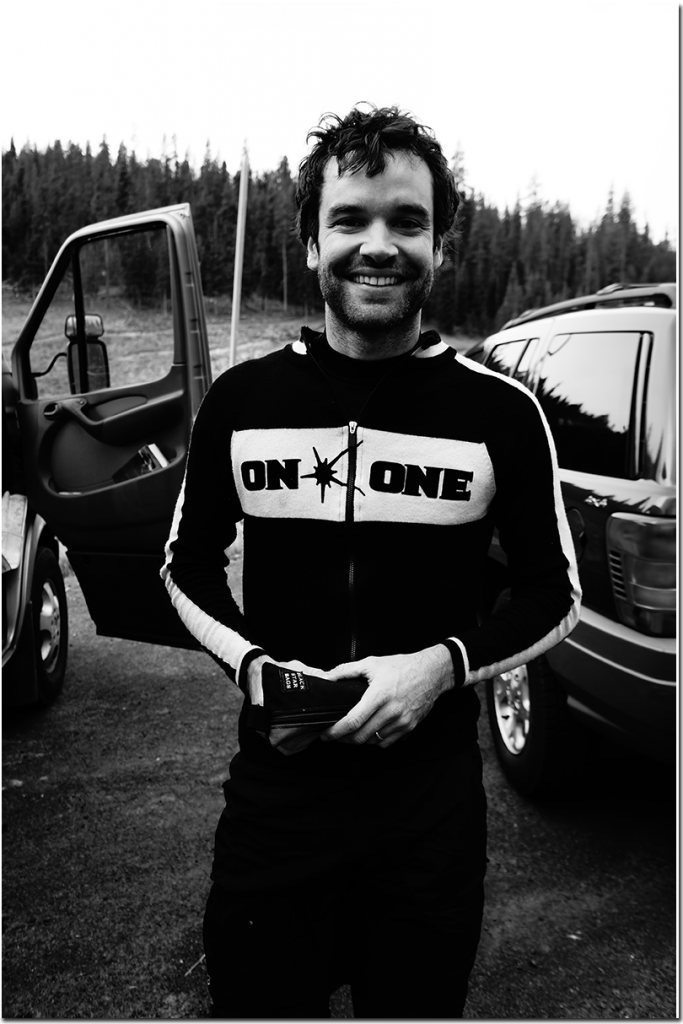 It's hard to know what to say when the Apocalypse hits and rather than talking a whole lot about it, I'm going to tell you one thing that no one else is ever going to tell you about Mat Barton.
Most of you know Mat as "that cyclist who leaves me in the dust," "that really cool guy at Trader Joe's" (in Hollywood and then Portland), the author of the Ted the Terrible Superhero comic series, or more recently, the Portland cyclist in a serious cycling accident. I know Mat because he was married in this house four years ago.
There aren't many guys who get married in a brothel.

The brothel wasn't actually open for business four years ago, certainly not during the wedding and not even in the summer weeks before the event. The house's brothel days date to the 1920s. Legendary hands of poker were played during Mat's wedding reception, but as far as I know, that and the wedding kiss was as racy as it got.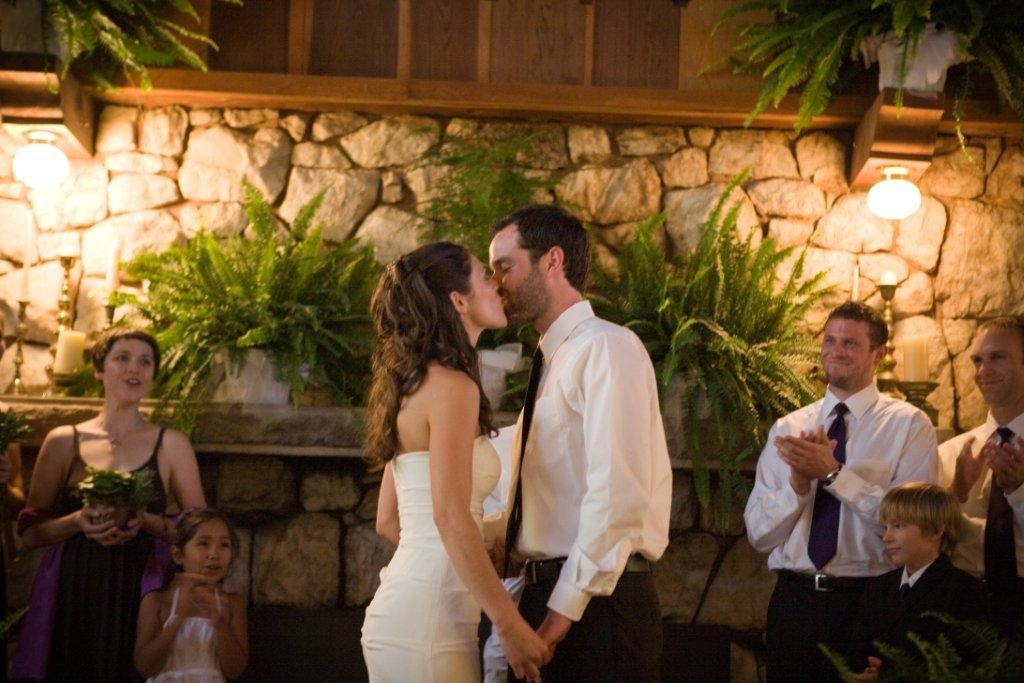 How Mat managed a brothel wedding centers on his wife, Jessica. We have known Jessica since she was a beach ball on her mother's front and she spent many memorable holidays here during the house's "redeemed" era, as my father calls it. (It was a Christian retreat facility.)
Mat's father-in-law Chris called me in March of 2008 for the ask: Could Jessica and Mat get married in the house? (Jessica's father is Chris Gonzales, former owner of Toppers Men's Store in Delano, CA.)
Chris knew we didn't have weddings here and, the fact is, there were only a handful of people who could have gotten an answer other than a "Gosh, we'll be in the middle of major construction all summer long."
To everyone's surprise, we said yes. Chalk it up to hormones (I was pregnant at the time and didn't know it), but we had the time of our lives that summer preparing for the big event. We met some great people and wore ourselves out completely. (If you were at the wedding and met a woman, grumpy, nearly too pregnant to walk, and having practice contractions, then we have already met. It was nice to meet you.)
Mat, a proficient cyclist, suffered a spinal cord injury in a racing accident during Portland's Short Track Series on Monday, June 11. He is now paralyzed from the chest down and the doctors say that his paralysis is permanent. We know that with extreme work, people suffering from spinal cord injuries can far surpass the expectations of doctors. Mat has already done so, coming from surgery with injuries less severe than expected and being removed from the ventilator the next day. You can follow his recovery journal on Caring Bridge. I particularly like the Caring Bridge update about hospital staff removing the ventilator: A nurse urges Mat to take two deep breaths and he takes three. This is the spirit and determination of a person who is about to exceed medical expectations. As a bonus, Mat has legions of people praying for his recovery.
Unfortunately, recovery takes time and resources even under the best of circumstances. Mat and Jessica have health insurance but anyone with major health complications knows that insurance is simply a good start. There will be an additional mountain or two of expenses and I am asking you to donate to Mat's recovery fund to help defray those additional costs. If you are reading this post and have not donated to his cause, simply click through to this website, find the PayPal button, and donate what you can. Leave a note of encouragement.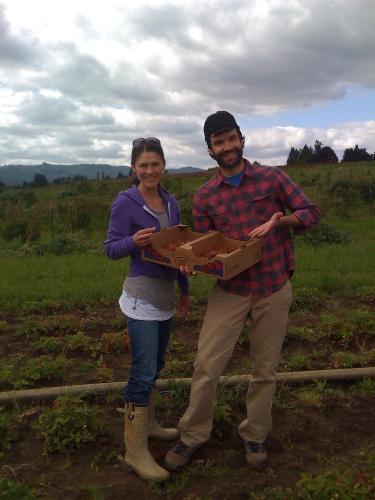 If you know me through our common interest in food, then you should know that Mat is part of our community. He worked for years at Trader Joe's and, in a memorable moment with the bridesmaids at his wedding, some stumbled onto neglected gallons of water kefir and asked me what I was fermenting.
Q: Who appreciates over-brewed ferments?
A: Mat Barton's wedding party.
Whether you are an avid foodie or a friend from Delano, thank you for your support. If you have found this website through an Internet search for "brothel wedding venue," we only consider inquiries from people who have donated to this cause: http://www.bartonpdx.com/
You should also know that the house hasn't actually been a brothel for at least 80 years and, of course, we are undergoing massive construction projects on the property for the foreseeable future.

Check back for more photos shot by the brilliant Holly Carlyle. I'm hunting for poker pictures, an event we may need to revisit on the five year anniversary (when we should have a lower per capita population of pregnant home owners).
Before getting too distracted by the idea of poker and brothels, here's the donation link again: http://www.bartonpdx.com/.
Please share it with friends.
Thank you.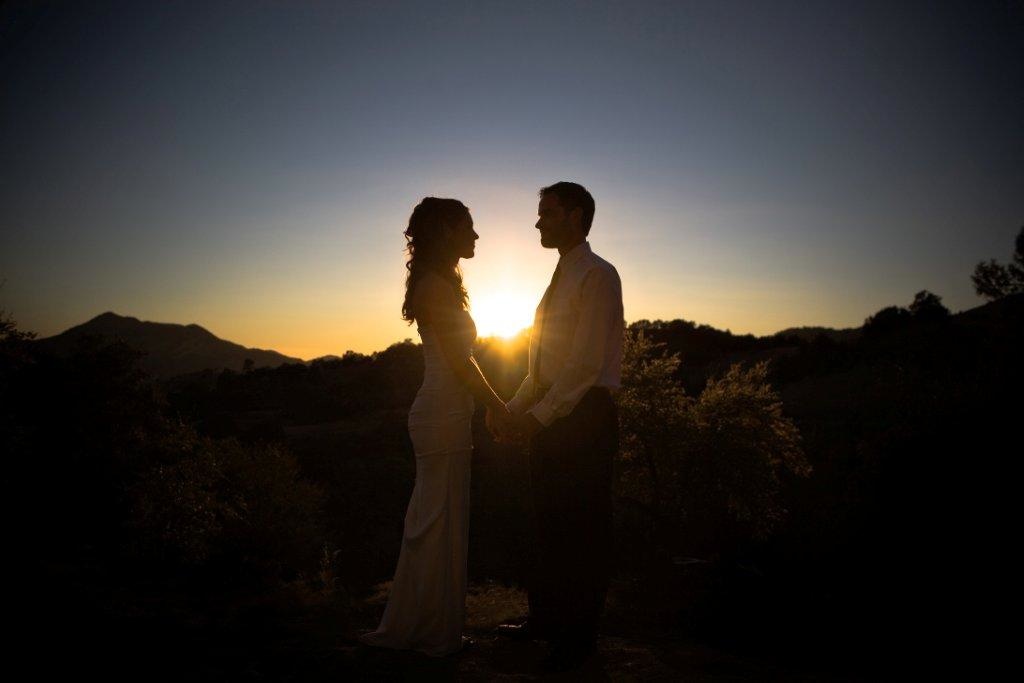 More:
Jessica made an appearance here on the house blog in 2009 exploring "The Lost Road" with her brother Matt and nephew Elijah.
Related posts: