With a goal to harvest stinging nettle before it succumbs to a heavy freeze, Frederick and I headed out to a friend's creek last week with bags, clippers, and gloves.
The cool fall day was exquisite.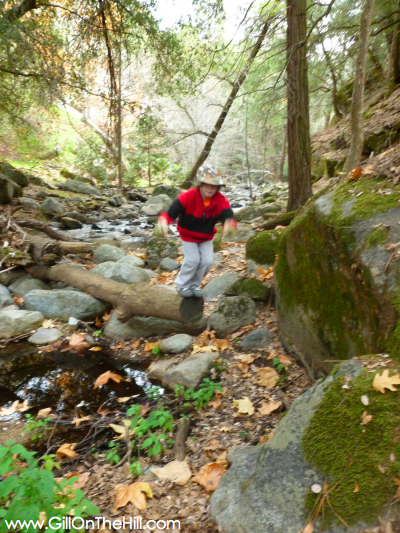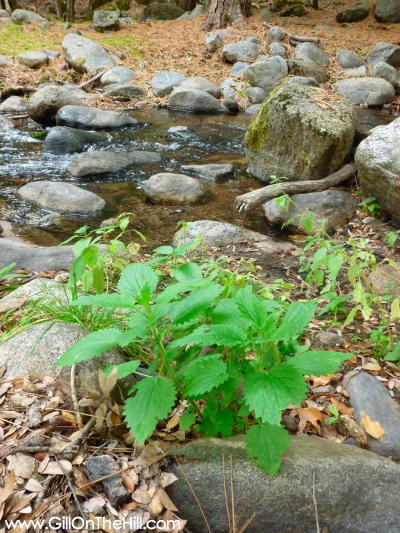 Two years ago I would have had "stings" from the nettle right through my leather garden gloves as I harvested.
It doesn't seem possible, but if you are sensitive to nettle and have picked much of it, you know of what I speak. My rash would linger for a few days. It was always made worse by the inevitable bit of bare skin that I didn't realize was bare — that spot would be quite uncomfortable from the burning sting of nettle for as long as five days.
This harvest was different. I was armed with a homemade extract of lambs quarters. A friend suggested the lambs quarters remedy in the spring and it worked so well, I threw some lambs quarters in vodka in an attempt to preserve the remedy. The lambs quarters extract has helped fight itch as well — in another strange Sequoia tale here.
Add to the lambs quarters and vodka extract that I've been eating lambs quarters soup, I was loaded from the inside out with my favorite stinging nettle remedy.
With the feeling of invincibility of a 17 year old with a new sport's car, I lifted a sprig of nettle with my gloved hand and wondered if I could harvest gloveless. I touched the nettle with my bare hands as a test.
Indeed, gloves are still a really good idea.
If you touch the extra-spiny stems with your bare hands, a lambs quarters extract may keep you from crying like a baby but you may have a reminder for a day or two that stinging nettle stings.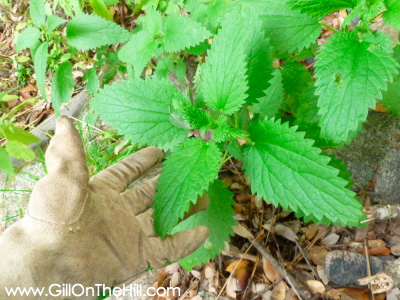 If you would like to harvest nettle and want to be able to identify it by something other than its sting, here's a quick video:
Related posts: