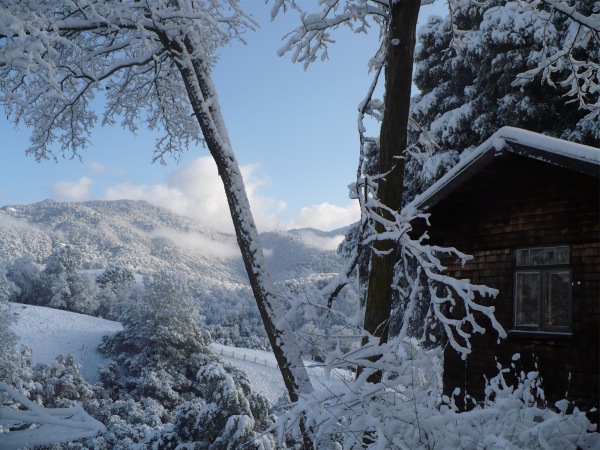 We sit here in summer swelter just trying to remember that we once needed sweaters.
Pictured is the west side of the "Little House," built originally as a servant's quarters to serve the main house. My mom lives in this former-servant's quarters now. Perhaps mentioning it in the context will get me into trouble. We will find out if Mom reads this website. Of course, I type all of this from a room that was a bedroom in a brothel.
It is hard to imagine the market for brothels when it is 100 degrees.